Welcome to 123ArticleOnline.com!
ALL
>>
Education
>> View Article
How Teachers Can Help Students To Learn Better In Classroom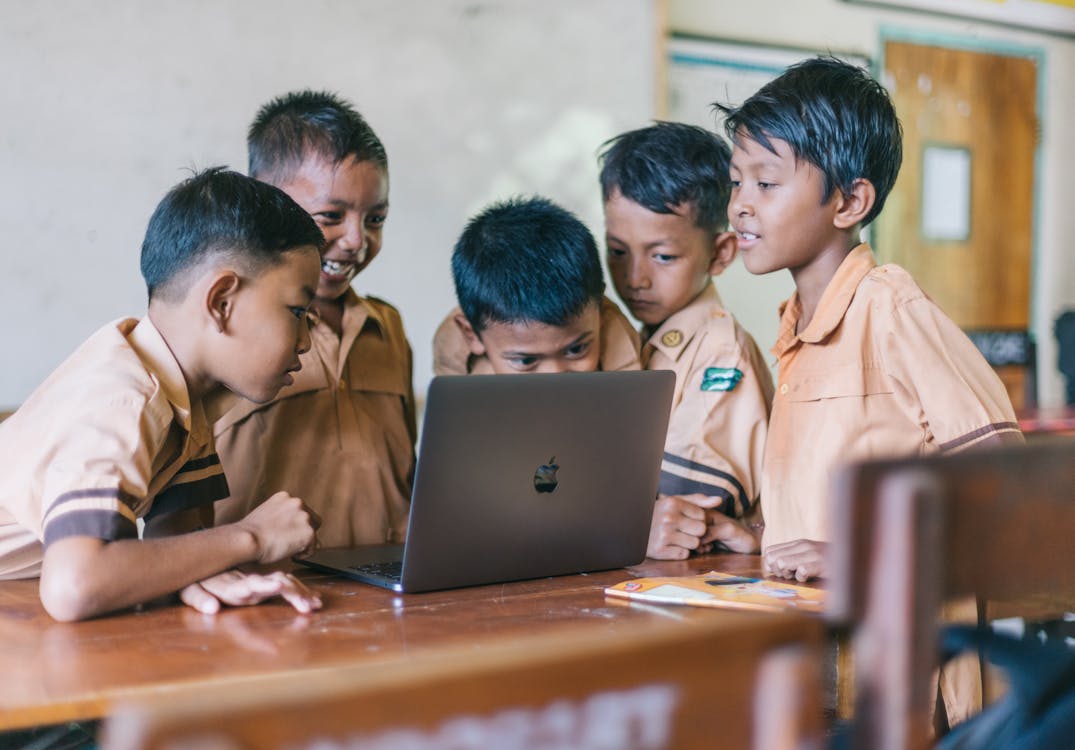 Every classroom has students with distinct personalities and diverse abilities. Since everyone has different abilities, some students learn faster while some need more time to grasp concepts. Due to this difference in their capabilities, it is quite challenging for teachers to implement a single teaching method to the entire class. But unfortunately, most teachers apply the same method to every student.

Teachers need to be creative and should bring innovative and effective teaching methods and implement them to meet the individual needs of students. Instead of traditional methods of teaching, techniques can be introduced in schools. It will not only enhance learning but will also save time. Online smart school management system demo will give you clear insight regarding the different modules of management systems that you can apply.
In teaching, there isn't ...
... any "one-size-fits-all" solution. There are different teaching strategies that are effective for teaching students so they learn better in the classroom.
Provide Visual Information
To help the students to learn better, visual information is a very effective way. Teachers can use visualization of information strategy to summarize information taught in the class. According to studies, when information is presented in the visual form, the likelihood of its recall increases. Similarly, students can also retain learned lessons for a long time with this strategy.

This strategy is equally effective for both mainstream students and students with special needs or slow learners. Teachers can help students to grasp more information via visual memory or by using flow charts, concept maps, and Venn diagrams.
Changing Traditional Teacher-Student Interaction
Usually, in traditional classrooms, teachers lead the class. But if this traditional way is changed by introducing student-led classrooms, it can increase interaction and learning. Moreover, encourage students for switching roles for the day may help them to get confidence in themselves.

You can make groups of students and can ask them to teach a new topic every day. Students who learn better from the peers can also get benefit from this teaching strategy.
Incorporate Technology in your Classroom
Implementation of technology into teaching is a very effective way to increase students' engagement. You can introduce interactive games using laptops and tablets to help students in learning better. Online games such as Prodigy help students to learn faster and also increase interaction. Other educational games can also provide a platform to polish their skills.

You can also engage them in puzzles, solving mysteries, and spelling completion like games. Teachers can also monitor their students' progress with a separate dashboard. You can also find subject-relevant games to increase the learning of students in the classroom.
Provide Feedback after Assessment
You can use different assessment methods and allow students to exhibit their mastery of the specific material in different ways. Teachers should be creative in finding assessment techniques instead of methods that require memorization and reproducing the material. Additionally, teachers should provide students with individual feedback after assessments to motivate them to learn more.
Set Clear Goals For Students
To help students learn better, effective teachers usually set higher standards for their students. Teachers also articulate clear goals for their students to achieve. So, they know what they have to achieve. Moreover, students know what they are going to learn and what they are expected to do with their knowledge or lessons.
Teachers can make schedules of lessons and assessments in advance. Moreover, it is important to mention the method of assessment too.
Give a Sense of Control over Learning
You need to foster a sense of independence and control over learning in your students. Because when they will know they have control over learning they will learn better and even enjoy learning more stuff. Additionally, create learning tasks that are appropriate to students' understanding level. Teachers should keep in mind the individual uniqueness of every student and avoid mass production standards.
Add Comment
Education Articles
1.
Importance Of Spoken English For Career
Author: Surbhi Singh
2.
5 Ways For Building Character In Schools And Students
Author: Mayank Gupta
3.
Get Amazon Clf-c01 Exam Real Questions - Clf-c01 Dumps
Author: Alis Roman
4.
How International Schools Contribute To The Overall Growth Of Students
Author: APWS
5.
How To Sell Your Used Engagement Ring
Author: Alex
6.
Get To Know About Finest Bba In Aviation Greater Noida
Author: Juhi Mehra
7.
World's Best Tri-curricula Education System At Asis
Author: Indumathi
8.
How American International School Chennai Is A Learning Environment Expertise?
Author: Indumathi
9.
Why Cambridge Syllabus Schools In Chennai Matter A Lot For Excellence?
Author: Indumathi
10.
How Did The Best Ib Schools In Chennai Different From Traditional Learning?
Author: Indumathi
11.
How Singapore International School Education System Get Us Talking?
Author: Indumathi
12.
Why Parents Confused In Choosing The Right International Schools In Chennai?
Author: Indumathi
13.
How To Find The Best International Schools In Chennai
Author: Indhumathi
14.
How Data Science Influences Seo?
Author: Asheer
15.
Is There Any Seo And Internet Marketing Job Scope Available Outside India?
Author: ASFAR