Welcome to 123ArticleOnline.com!
ALL
>>
Web-Design
>> View Article
Must Haves For Government Websites In 2022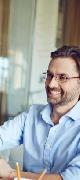 The 21st century has transformed the idea of governance quite radically in many ways. Thanks to the rapid unraveling of the IT revolution and mainstreaming of internet-based connectivity systems, governments have looked to leverage the qualities of these technologies to help them manage administration better. E-governance like e-commerce or e-learning is a platform of integration between digital platforms with services rendered to citizens. E-governance looks to use different tools of the internet and telecommunications to advertise schemes and achievements of the government so that citizens can have clarity of information and ease of access.
This is why web design for government departments is such a massive field in contemporary public administration. In essence, the same factors govern the rules of private and public administration. So the greater proliferation of internet technology has also expanded the scope of government operations just as they have transformed the field of private enterprise. In this article, we will look at some important things that all government websites should have. This can be used as a ...
... reference point or a sort of checklist to ensure that certain websites have all the essentials in place to ensure maximum user satisfaction. Having all the essentials in the right order can allow governments to build better reputations and also cultivate a positive and proactive image in the eyes of their citizenry.
Accessibility
One of the most fundamental elements of any website let alone a government one is the level of accessibility. It's vital to understand that e-governance is often geared towards some of the more vulnerable sections of the population and the structure and design of the website should be easily accessible to most citizens with elementary technical knowledge. Governments should also be robust which entails that they should be accessible equally well through different servers, browsers and the like.
It's also useful to ensure that government websites also make adequate provisions so that citizens with disabilities can also access important information that concerns them. Overall, it can be said with ease that accessibility is one of the most important things that Government web design firms look to use to build a solid profile of the site.

Security
This is another massive concern that a lot of people have with modern websites. We are always wondering if sites are secure or not and whether our data and information shared is in safe hands. For government websites, this takes on a much more acute dimension as citizens are meant to be trusting of their government. Thus any kind of lapse in setting up secure domains can really expose the government and in turn its citizens to malicious elements from both internal and external fields. With the growing use of cyber attacks by non-state as well state0backed actors and organizations, security is more important than ever before. Unsafe domains can expose the users to malware and create other more pressing issues if the attack is bigger in scope. Thus handling the security of citizens' data and information is critical to cultivating a positive image for government agencies.
Content Quality
This is a point that often gets overlooked when we talk about government websites. In order to ensure the best levels of digital engagement with citizens, good quality content is imperative as it can allow for the easy flow of information that is crucial to e-governance. You will be surprised to know that many contemporary government websites suffer from outdated, redundant, and trivial content that does not allow the optimum delivery of services. Things like broken links, missing ages, errors in spelling and grammar can seriously hamper the overall content quality and thus create conditions for the subpar delivery of administrative services.
Optimization or Mobile Devices
All modern websites should be properly optimized for mobile devices. This is because of the simple fact that a large chunk of the visitors who visit government websites do it from their mobile phones or tablets. Not everyone has access to a PC or a laptop and it's important to acknowledge this fact if governments want to create a credible image. Government website design for mobile devices needs certain things which are technical in nature and can dramatically improve user experience. This allows government departments to enlarge their base of operations and bring more citizens within the e-governance fold.
Design Standards
It's crucial for government websites to implement the highest possible design standards for their websites. The capacity for government websites to meet user-specific content needs can make a huge difference in the overall success of government website design services. Keep in mind that the presentation of the content is just as important as the content itself and that is why having the right design is crucial to gauge the suitability of a government website.
Conclusion
In this article today, we have tried to outline the fundamentals involved in managing website development for government services. We started out by defining the scale and scope of Government website design and then proceeded to identify some important factors which have a direct bearing upon the success of any government website. It's important to know that a lot of the technical elements of government web design involve the skill and knowledge of intricate computer operations. This is why we recommend government agencies to take the help of experienced firms who are well versed in the designing of websites and their management on behalf of government agencies.
Janbask Digital Design has acquired a very promising reputation in the field of government web design over the course of many years. Countless government departments have used the company's services to create efficient well functioning websites that allow public departments to relay information and deliver services with utmost efficiency. With that, we finally arrive at the end of this article. We hope that the information shared here proves to be useful and can be used by various individuals and agencies to understand the minute details of website design in a more effective manner.
Add Comment
Web Design Articles
1.
Why Web Design Matters?
Author: T-shomedia
2.
What Is Laravel? Why Should You Use It?
Author: Matthew John
3.
What Revolution Can We Expect From Web 3.0?
Author: R. Pande
4.
What Is The Role Of A Web Developer In Designing A Website?
Author: Liam Mackie
5.
4 Surprising Benefits Of Email Marketing You Should Know
Author: Niveditha Jain
6.
4 Rookie Mistakes In Web Design That Could Hurt Your Seo Ranking
Author: Niveditha Jain
7.
Canrone Software | Top Seo Company In Cochin, Kerala
Author: CANRONE SOFTWARE
8.
Which Java Framework Is In Demand?
Author: R. Pande
9.
How It Staffing Solution Helps Improve The Overall Productivity For Your Business
Author: sataware
10.
How To Select The Right Wordpress Website Maintenance Providers
Author: Ryan Shaw
11.
Let Experts Design Your Website
Author: Olivia Jones
12.
The Ecommerce Website Development Process
Author: Peter Martin
13.
Marketing Consultants Vs Agencies: Which Is Might Be Right For You?
Author: sataware
14.
Gitterbaserede Layouts Til Moderne Webshopdesign - Hold Det Enkelt Og Tilgængeligt
Author: Noah Nielsen
15.
3 Reasons Websites Are Vital For Small Businesses
Author: Natore -IT