Welcome to 123ArticleOnline.com!
ALL
>>
General
>> View Article
4 Must-have Ww2 Us Field Gear For Sale Right Now

By Author:
Gina Luck
Total Articles:
18




There is just some WW2 US Field Gear For Sale that is just too good for World War II collectors to pass on.When we think of World War II, we think of one of the most unforgettable eras in recent human history. This war, which lasted from 1939-1945, impacted the world around it in ways that can still be felt to this day. This is what leads many of us to pick up the pastime of collecting clothing or equipment from the World War II era. The only thing these collectors love more than historical memorabilia is a good deal. This post is to help collectors learn more about four great pieces of WW2 US field gear for sale on AttheFront.com right now that are missing from their personal collection.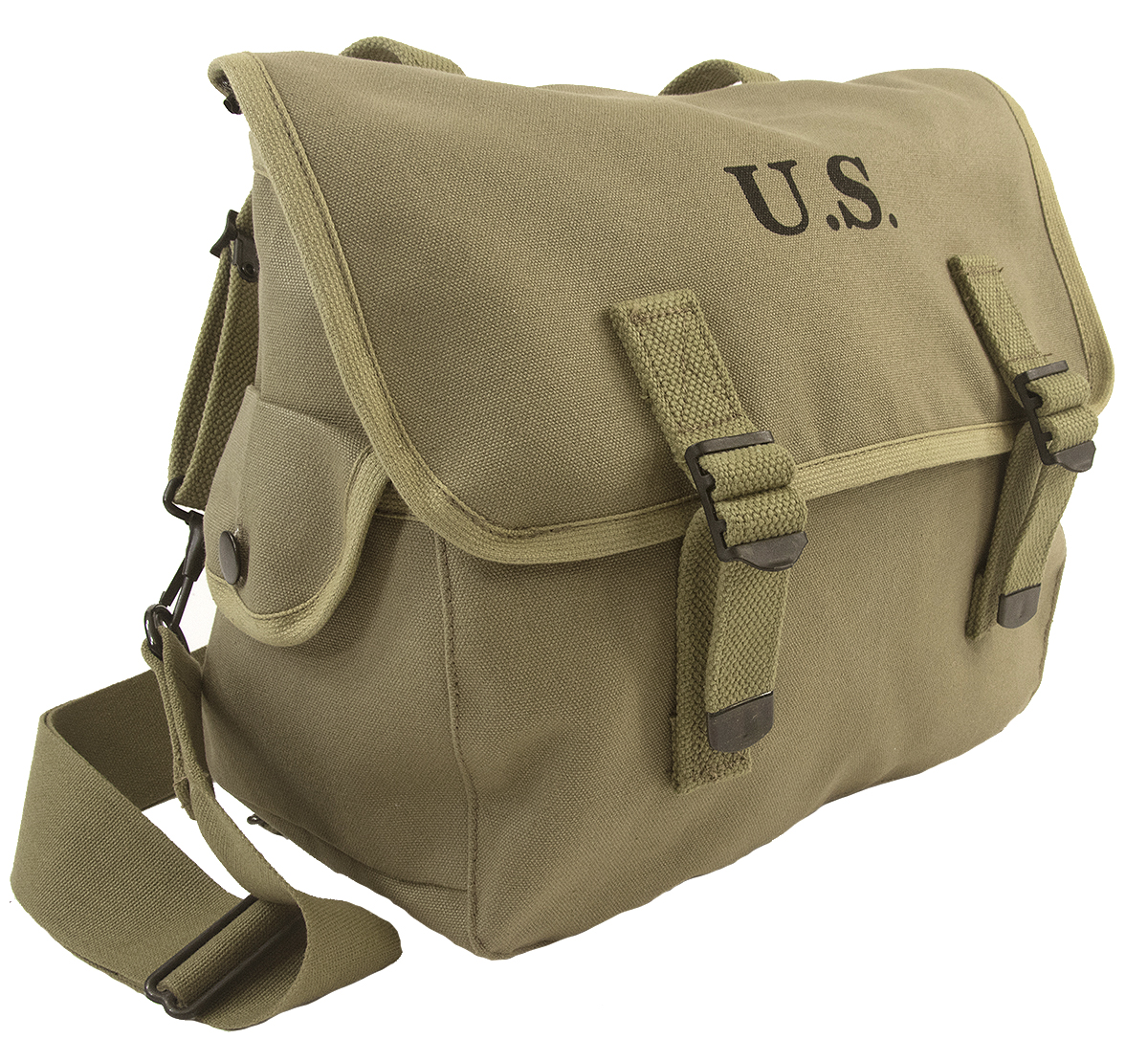 1. M1928 HaversackThe standard issue pack used by all U.S. infantrymen during the Second World War is a beautiful addition to any collection and also an At the Front exclusive product. American soldiers held everything they needed for survival in these packs and relied on them to make it through the war. The experts from At the Front make reproductions of this iconic collector's item that will easily pass for the original. In fact, they consider it to be one of their best reproductions of anything that they make. Any wise collector would love to invest in such a hard-to-find piece of memorabilia at the great price it is currently at.2. M1936 Musette BagAnother essential piece of equipment for a U.S. soldier, the M1936 Musette bag was issued throughout the U.S. Army but has become associated predominantly with Paratroopers. These packs have the dual-benefit of functioning as a strap you can wear over your shoulder or as a backpack depending on the straps used. At the Front carries excellent, heavy-duty reproductions that will not break shortly after purchase.3. M1923 Cartridge BeltStandard issue combat equipment is always a great addition to a budding collection of World War II memorabilia. Trying to complete the full uniform of a U.S. soldier requires owning the finer details of the look, such as the M1923, the standard issue combat belt for any Marine or soldier using a Springfield or M-1 Garand rifle. At the Front recently started offering well-made reproductions of this belt to provide buyers with a more affordable belt. Their version differs from competitors in a significant way; they chose to steer away from the "lift the dot" fastener that is the primary reason belts fail and instead use quality, American-made snaps that any buyer can trust. Adding one of these belts is a great way to help your own collection stand out and it will not cost you more than it should.4. M1910 T-Handle ShovelLet's be honest, everyone needs a shovel. It is a useful tool to have on hand whether you are doing yard work in 2019 or marching through Europe in 1939. If you have ever wanted to live a day in the life of an American soldier during World War II, then getting your own M1910 T-Handle shovel will help you attain at least a small part of that feeling. American soldiers needed these shovels to dig trenches for added protection or to clear pathways on their way to winning the war. These shovels are readily available on AttheFront.com and are excellent quality. You can confidently trust these shovels to become a nice collection piece or a handy, everyday appliance.Don't forget to check out more of the WW2 US field gear for sale at At the Front and what other interesting items and great deals are waiting for you. Find your next purchase on their website and get it shipped to you in no time.For more information about Military Boots and Field Jacket Please visit : Atthefront.
General Articles
1.
Edb To Office 365 Converter Tool
Author: son harry
2.
The Role Of Moving Company In Your Relocation
Author: Rusalin
3.
Effluent Treatment Plant – Good Unit For Wastewater Treatment Processes
Author: Kelvin
4.
Why Should You Think About Getting Dental Implants
Author: Implantologist in Dubai
5.
The Journey Of The Independent Indian Real Estate
Author: Pooja Agrawal
6.
Kerala Astrologer In Bangalore | Good Kerala Astrologer In Bangalore
Author: pandit balaji
7.
For Those Westerners An Anklet Is Only One More Piece Of Jewelry
Author: ameliaallane
8.
Global Scada Market Is Estimated To Reach $48 Billion By 2024, Says Accurize Market Research
Author: rajratna patil
9.
Switch To Upvc Windows
Author: umaprasad
10.
Mid-day Meal Ngos Serving Nutritious Meals To School Children
Author: Akshaya Patra
11.
How To View All The Quotes For A Tweet
Author: karen minton
12.
Make Your Kitchen More Attractive By Decorating It With Küchenbilder
Author: Art-Galerie
13.
Amity Haryana Campus For Engineering
Author: Deepankar Julka
14.
How To Set Up Google Pixel Buds With Iphone
Author: karen minton
15.
Animate Some Absolute Abyss In Its
Author: XIN