Welcome to 123ArticleOnline.com!
ALL
>>
Insurance
>> View Article
Why Your Business Needs This Insurance

When you run a business, you have a lot of choices to make about the distribution of that business' finances. One of the investments you shouldn't hesitate about, though, is errors and omissions insurance. Let's take a quick look at what it's all about and why you shouldn't leave your business vulnerable by passing up this important coverage.
What is Errors and Omissions Insurance?
Errors and omissions insurance is designed to protect your business from the costs associated with making mistakes. This includes the cost of defending lawsuits, paying awards, and paying for arbitration settlements that result when you or one of your employees makes a mistake or neglects to include information on a product or during completion of a service. No one wants a mistake to happen, but when they do, it's important that you have the coverage you need to protect your company from the associated costs and potential damage to your business' reputation.
Why Do I Need Errors and Omissions Insurance?
The truth of the matter is that any business is at risk of making a mistake, and errors and omissions insurance is there to protect you when those mistakes do happen. Let's look at a few examples of the kind of mistakes you could be looking at—and the repercussions of those mistakes.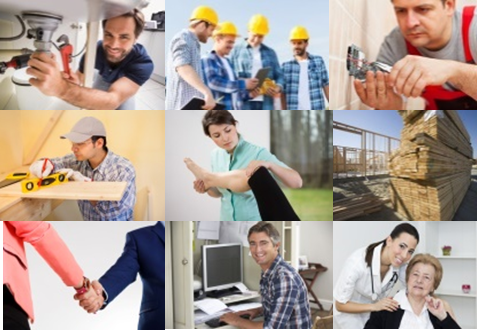 Let's say you run a small accounting firm. There is a high risk that you or one of your employees will unintentionally make a mistake on a statement, causing that statement to become inaccurate and potentially misleading. If that mistake causes your client to make a poor decision as a consequence of the misleading information, your business becomes at risk for being sued for the damages the mistake caused.
Need another example? Let's say you run an architecture business and you make a design error. It might be small, but if the mistake isn't caught, it could cause structural problems in a building—and those types of problems are a lot more expensive to fix after they've been built than they are during the designing stage; and what happens if the mistake leads to an injury? There are a lot of potential legal expenses that could add up quickly. Errors and omissions insurance can help protect your business' bank account and its reputation.
Further, even if your business doesn't seem like the type that could make a mistake that could cause huge and costly damages, most businesses today have a significant online component, and you probably store a great deal of data on a server. What happens if you get hacked? It's happening more and more. Security updates must change quickly to adapt to advances in technology, and it's easy to become out of date. A data breach is a good way to land yourself with a hefty legal expense, especially if you consider how many clients and companies can all be impacted through your server alone. Errors and omissions insurance can help protect you from a threat that could happen at any moment.
What if I Already Have Liability Insurance?
If you already have a commercial general liability policy, then you may be a step ahead when it comes to protecting your business, but you still aren't in the clear. Commercial general liability will cover the cost of physical damage to a person or piece of property; it doesn't cover the expenses that do not incur from physical damage, and it may not cover the associated legal expenses. If you want to ensure that your business is fully protected, then you need errors and omissions insurance as well.
How You Can Get the Best Deal on Errors and Omissions Insurance
If you aren't sure if you need to add errors and omissions insurance onto your current policy, visit InsurEye. You'll be able to contact an experienced broker for a consultation, get a quote, and benefit from the InsurEye info hub, where you can find out more about errors and omissions insurance, professional liability insurance, and other types of insurance.
Hi, I'm Stevie! The management of personal finances is something I've been very interested in since my high school years. I'd like to share some knowledge on the subject and I really hope it'll help someone.
Add Comment
Insurance Articles
1.
Know The Importance Of Music Studio Insurance
Author: victor
2.
Points To Keep In Mind While Choosing Flute Instrument Insurance
Author: joseph white
3.
Violin Insurance - The Right Thing To Protect During Wrong Times
Author: michel jordan
4.
Know The Difference Between Instruments Insurance Appraisals And Valuations
Author: victor
5.
Advantages Of A Whole Life Insurance Policy
Author: Enroll Lifeinsurance
6.
Scenario To Help You Understand The Importance Of Piccolo Insurance
Author: Keith dibble
7.
The Reasons Why Music Shop Owners Should Buy Music Dealer Insurance S
Author: Keith dibble
8.
Insureatoasis - Easy | Quick | Secure
Author: Oasis Insurance
9.
Health Insurance Request Quote Sharjah
Author: Go Finance
10.
Fiddle Instrument Insurance – Ways It Can Protect You Financially
Author: micheljordan
11.
Get The Clarinet Insurance From The Best Provider
Author: josephwhite
12.
An Insight Of Insurance For Retailers Before Starting Your Music Store
Author: victor12johnson
13.
Specialized Insurance For Musical Instruments Vs. Homeowner's Insurance
Author: micheljordan
14.
Benefits Of String Instrument Insurance And Its Coverage
Author: victor12johnson
15.
Tips To Choose Music Insurance Company For Instrument Coverage
Author: micheljordan