Welcome to 123ArticleOnline.com!
ALL
>>
Fitness
>> View Article
The Benefits Of Sun Salutation || Yoga Teacher Training In India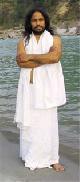 By Author:
Chandra Yoga International
Total Articles:
9




Surya namaskar or sun salutation is a gesture of showing gratitude to the sun. It is a set of 12 yoga asanas which bring your body, breath, and mind together. When performed in the morning, it revitalizes your body and refreshes your mind, leaves you feeling energetic throughout the course of the day. The postures can help you unwind when you perform them in the evening. Well-known yoga expert Sunaina Rekhi says, 'the cyclic movements of Surya namaskar with its controlled breathing, back bends, forward bends, invigorating and calming postures offers many health benefits.'



1. Help lose weight

Sunaina says, 'when done at a fast pace, Surya Namaskar can give you an excellent cardiovascular workout helping you to lose weight.' The postures will help stretch your abdominal muscles while helping you shed pounds around your belly. The movements will also help in improving your metabolism.



2. Helps strengthen muscles and joints

Surya Namaskar offers you a good way to stretch and strengthen your muscles, joints, ligament, as well as the skeletal system. The movements can also help improve the flexibility of your spine. When you perform the postures, your limbs become symmetrical helping your internal vital organs to function better.



3. Gives glowing skin
Surya namaskar improves your blood circulation that aids in bringing back the glow on your face; preventing the onset of wrinkles, making your skin look ageless and radiant.



4. Ensures a better functioning digestive system

The sun salutation will help in the smooth running of your digestive system. These yoga poses will help increase the blood flow to your digestive tract resulting in better functioning of the intestines. The forward bend pose will help increase your abdomen space which will aid in releasing the trapped gasses from your system.



5. Helps cope with insomnia

You can improve your sleeping patterns by the practice of Surya namaskar. The asanas will help calm your mind, giving you a good night's sleep. This will ensure that you do not resort to drugs to give you a restful sleep.



6. Ensures regular menstrual cycle

Surya Namaskar can also be beneficial for women who are suffering from irregular menstrual cycles as it helps regulate it. Regular practice of the movements can also help in easy childbirth.



7. Brings down blood sugar levels

According to our expert, the movements of the sun salutation also aid in bringing down your blood sugar levels and help keep heart diseases at bay.



8. Keeps anxiety at bay

It helps improve your memory and nervous system and also helps calm you down and get rid of anxiety. It normalizes the activity of the endocrine glands, especially the thyroid gland.
Visit our website to know more about us: www.sushilyoga.com
Fitness Articles
1.
Things You Need To Be Careful Of Before Taking Part In Sports
Author: Holly Coane
2.
Things You Need To Keep In Mind Before Taking Any New Medicine
Author: Seth Aslatt
3.
Meditation In India: Increasing Popularity Among People Due To Complexities In Life
Author: ashu giri
4.
King Air Ambulance Services From Varanasi To Delhi With Icu Emergency Medical Facility
Author: king air ambulance
5.
The Top Fat Burners For Men
Author: Rishbh Singh
6.
Expert Tips For Locating Good Roofers For Roof Repairing Project
Author: Anu Walia
7.
Kids And Self-defense Techniques
Author: James Bolte
8.
Nausea Treatment In Maharashtra
Author: Dr nitesh khonde
9.
What Are The Recommended Diet-options For A Healthy Heart?
Author: -
10.
Try Pilates! The Arthritis Pain Reliever!
Author: Shannon Rene
11.
Yoga Teacher Training: The Spiritual Aspect Of Yoga
Author: AYM Yoga School
12.
Pilates Teacher Training In Melbourne – How Do You Know You're Ready?
Author: Christian Ruggeri
13.
Are Pilates Classes Safe If You Are Pregnant?
Author: Christian Ruggeri
14.
Get Relief From Sciatic Pain
Author: kisardhillon
15.
Pump Up Your Muscle By Undertaking Pilates Exercises If You Want To Go Easy
Author: Holly Coane